Discover The Best Shoes For Obstacle Course Racing (OCR)
Conquer the obstacles like a pro.
Push your limits as you overcome physical challenges on a race filled with exciting obstacles like climbing, carrying, crawling, and jumping. Unleash your inner athlete and rise to the challenge!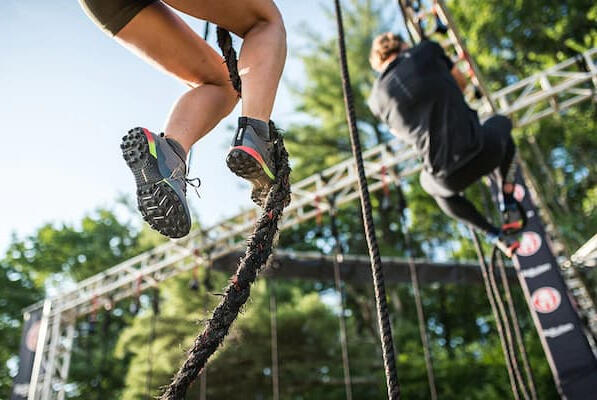 OCR Shoes
To conquer that OCR course you gotta have the right gear, especially when it comes to your shoes.You can't just show up in any old sneakers... you need some kicks that are built for the obstacles!Now, I know finding the perfect OCR shoes can be a tough journey, but trust me, it's worth it.There's a ton of options out there, from shoes that'll help you nail that rope climb at a Spartan race, to kicks that'll drain the muck fast for a mud run.Let's take a look at the most bad-ass OCR shoes on the market, and find the pair that's right for you.
🏃
---
BEST OCR SHOES 2023
You are not ready to conquer any obstacle race until you find the best OCR shoes.We're talking about shoes designed for the gnarliest of terrain, the most brutal obstacles, ropes, fire, wet and muddy conditions. These shoes need to be able to handle it all while keeping you comfortable, durable, and breathable.We're not just talking about any old shoes here, we're talking about shoes that are going to take your OCR performance to the next level!Check out our **top picks below **and get ready to take on any obstacle with confidence!
Best OCR Shoes in 2023 - Top Picks
---
Best OCR Shoes For Women in 2023 👩
Listen, ladies!When it comes to choosing OCR shoes, women don't need to overthink it.There's no need to invest in "women's specific" shoes. These are just a marketing tactic to get you to spend more money.Instead, stick with the trusted models that have been popular for years.OCR shoes for men and women are essentially the same, so there's no need to worry about a difference in design.Just take a look at the professional female athletes in the elite Spartan Races and you'll see that they wear the same shoe models as men.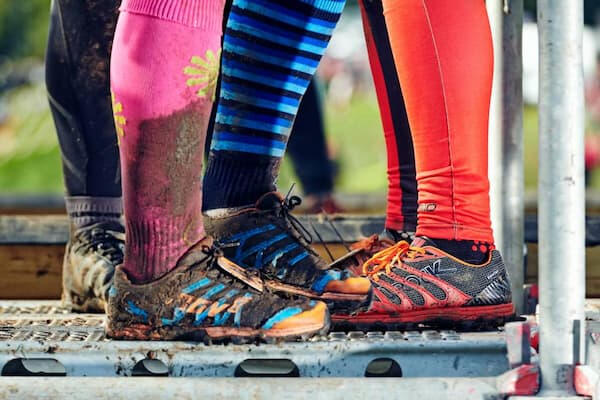 Best OCR Shoes Brands in 2023
Inov-8

Salomon

Craft

Altra

Saucony

Merrell

La Sportiva

Hoka

Reebok, New Balance, Adidas and Nike (Trail Running Shoes)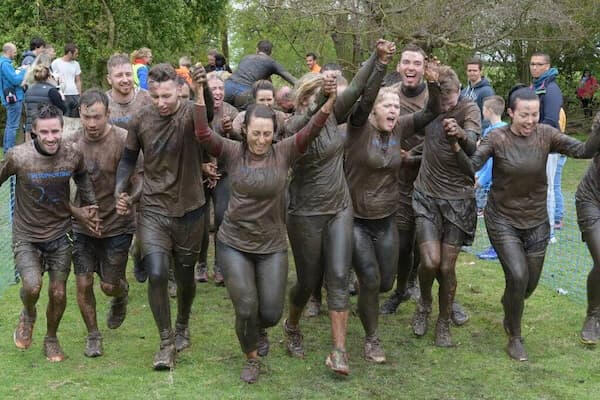 Best OCR Shoes According to Reddit Users
We've analyzed many threads and Reddit users have a variety of opinions on the best OCR shoes.In a summary, the Salomon Speedcross is a popular choice for its durability, comfort, and grip, although some users have noted that they tend to hold water. The Inov-8 TrailFly Ultra is also a very popular choice.
---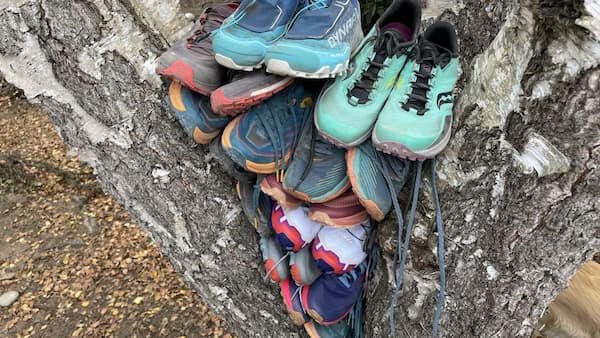 How do we choose the best OCR shoes?
The best pair of OCR shoes that you can rely on for more than just one race are shoes with grip, drainage, fit, and durability.
Traction
Traction is the key to conquering the obstacles in OCR, and you need shoes that won't let you slip, slide, or stumble. You need shoes with grip and grunt to get you through the toughest terrain, walls, and water.Lugs are the little protrusions on the bottom of your OCR shoes that give you extra grip and traction. Not all OCR shoes have lugs, but if you want maximum grip, look for shoes with heavy-duty lugs made for the outdoors.We checked with real-world OCR racers to see how well these shoes prevent slipping and sliding. You want shoes that keep you stable, even when the course is wet and slippery.Rock plates are like armor for your feet, providing protection from rocks and debris while adding stability. We also looked at how well the rock plates work with the lugs to give you maximum traction.
Drainage
Drainage is a big challenge for OCR shoes. You need shoes that can take a serious soaking, drain quickly, and dry fast. The last thing you want is soggy feet during the race.We looked at the latest drainage systems to see which ones are innovative and effective. The OCR shoes on our list have up-to-date drainage systems that will keep your feet dry and light.Water-resistant properties are important in OCR shoes, but make sure they don't sacrifice drainage. The best OCR shoes use a mesh-like material to stay breathable and quick-drying.
Fit
The right fit is key to getting the best out of your OCR shoes. You need enough wiggle room for your feet to expand, but not too much or you'll get blisters and chafing.The best way to get the right size is to try on the shoes in-store. But if you're ordering online, measure your feet and check the sizing chart before you buy.Lacing systems are important too. Look for lacing systems that adjust to your needs so your shoes stay securely in place. You don't want to stop every 20 minutes to fix your laces.
Durability
BUILT TO LASTYou want OCR shoes that are built to last and can handle more than just one race. Look for shoes with heavy-duty rubber outsoles for extra support and durability.We looked at real-world OCR racers to see how well these shoes hold up over time. You want shoes that can take a beating and keep on performing.
---
Best OCR Shoes FAQs
Frequently Asked Questions about OCR Shoes
What does OCR stand for shoes?
OCR stands for Obstacle Course Racing. Shoes specifically designed for OCR have features like grip, support, and durability to handle the challenging terrain and obstacles that come with an OCR race.
What shoes do I need for a Spartan race?
For a Spartan race, you'll want to invest in a pair of shoes specifically designed for OCR. Look for shoes that provide a good balance of grip, support, and durability, as well as protection for your feet during tough obstacles.
What should you wear for a Spartan race?
For a Spartan race, you'll want to wear comfortable, breathable, and moisture-wicking athletic wear. Opt for clothing that allows you to move freely, without getting in the way of obstacles. It's also recommended to wear gloves for grip and knee-high socks for added protection.
What are the best OCR shoes for wide feet?
If you have wide feet, look for OCR shoes that offer a wider fit, or come in a wide size option. Models like Salomon Speedcross Wide or Altra Lone Peak work well for wide feet.
What are the best OCR shoes for women?
There are plenty of options available for women's OCR shoes. When choosing an OCR shoe, look for features such as grip, support, and durability, as well as protection for your feet during tough obstacles. Some popular women's OCR shoes include the Reebok All Terrain Super, Altra Lone Peak 5 Trail Running Shoe, and Inov-8 X-Talon G 235.
What are cheap OCR shoes?
If you're on a budget, you can still find affordable options for OCR shoes. Look for sales, clearance events, or try shopping at discount retailers. Some budget-friendly OCR shoes include the Merrell All Out Crush Light, adidas Terrex Agravic XT, and Salomon Speedcross older model Trail Running Shoe.
What does OCR Race mean?
OCR stands for Obstacle Course Racing. An OCR race is a type of race that involves navigating through challenging terrain and overcoming various obstacles along the way.
What does OCR stand for in Olympics?
OCR does not stand for anything in the Olympics. The Olympics feature traditional track and field events, swimming, gymnastics, and other sports, but do not include OCR racing (yet).
How do I prepare for an OCR race?
To prepare for an OCR race, focus on building strength and endurance through a combination of cardio and strength training exercises. Incorporate obstacle-specific training, such as running hills, crawling, climbing, and jumping, into your routine.
And, of course, don't forget to invest in a good pair of OCR shoes.
---
Everything About OCR (Obstacle Course Racing)
OCR History
Obstacle racing has been around for a minute, dating back to the 1800s with the 200m Obstacle Swim at the 1900 Summer Olympics in Paris.But, the first formal land-based obstacle race happened in 1947 at a Military Physical Training Centre in Freiburg, Germany.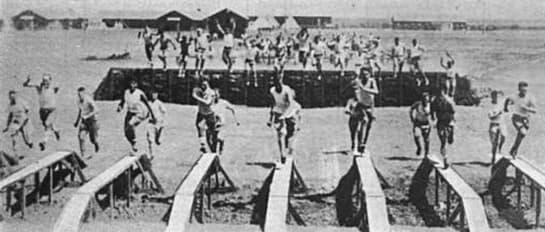 It's come a long way since then, with world championships happening every year and over 138 countries competing in the World Military Games. The sport's governing body, the International Military Sports Council, now organizes obstacle races for military personnel.In 1987, the first modern OCR race, Tough Guy, went down. The survivalrun in the Netherlands emerged in the late '80s, with the setters of a drag hunt trail turning it into a foot race with natural obstacles.The Hi-Tec Adventure Racing Series in 1996 was one of the first contemporary obstacle races and included man-made obstacles, biking, and kayaking.Muddy Buddy races in the US were the first to bring mud into the mix and transition adventure racing to what we know as OCR today.Nowadays, OCR has many variations for athletes of all levels, from ninja races to cross country courses, and longer endurance races like the Spartan.Inflatable obstacle races are also gaining popularity.The international governing body, World Obstacle, was founded in 2014 with the goal of taking OCR to the Olympics.World Obstacle now has national member federations in 115 countries and is recognized by the International Olympic Committee.The sub-sports of Ninja, OCR, and Adventure Racing became self-governing under World Obstacle in 2020.The OCR 100m international standard format is used in World Obstacle-sanctioned races and is all about speed, agility, and strength.So, that's a quick rundown of OCR's history!
OCR Notable Races
Muddy BuddyThe first national OCR series in the US, emphasizing man-made obstacles and mud. Included a bike leg, making it a "ride and run" OCR. Went out of business under pressure from Tough Mudder and Warrior Dash.Rugged ManiacFounded in 2010 by former lawyers Brad Scudder and Rob Dickens, the event has expanded to 24 cities in the US and Canada. Features 25 obstacles over a 5k course and ends with a festival of beer, food, mechanical bull riding, and more.Spartan RaceBegan as an outgrowth of the annual Death Race, with courses varying in distance and difficulty from 3 miles with 20+ obstacles (Sprint) to 13+ miles with 30-35+ obstacles (Beast). Offers endurance events like the Ultra Beast (30 miles) and Hurricane Heat. World Championship held in Olympic Valley, CA.Spartan Winter RaceFirst World Championship held in December 2011 in Texas with a prize purse of $20,000. Held annually with a total of $500,000 in cash and prizes. Obstacles vary from race to race and can include climbing, crawling, throws, carries, jumps, and more.Tough MudderThe first event was held in May 2010. Not a race but focuses on teamwork and completion of the event. Courses are between 10 and 12 miles with military-style obstacles. The final event of the Tough Mudder series is the World's Toughest Mudder, a 24-hour endurance event.Warrior DashThe first event was held in 2009. Features a 5k course with 12 obstacles. Known for its post-race party with music, beer, and food. Held in multiple countries around the world.
Find your next OCR race
OCR Informational
Contact
About
This website is dedicated to the world of OCR shoes, designed to support and enhance your obstacle course racing experience.Our mission is to provide information and resources to help you find the best OCR shoes for your needs and goals, so you can perform at your best and enjoy your obstacle course races.